1/27/2018

Sri Madhva Navami Celebrations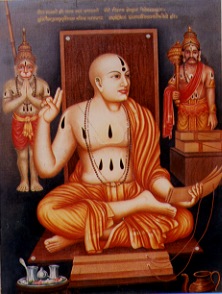 Synopsis

Madhva Acharya (ಮಧ್ವಾಚಾರ್ಯರು)(Sanskrit pronunciation: CE 1238–1317), also known as Purna Prajña and Ananda Teertha, was a Hindu philosopher and the chief proponent of the Dvaita (dualism) school of Vedanta. Madhva called his philosophy as "Tattvavada" meaning "the realist viewpoint". Madhvācārya was born on the west coast of Karnataka state in 13th-century India. As a teenager, he became a Sanyasi (monk) joining Brahma-sampradaya guru Achyutapreksha, of the Ekadandi order. Madhva studied the classics of Hindu philosophy, particularly the Principal Upanishads, the Bhagavad Gita and the Brahma Sutras (Prasthanatrayi).He commented on these, and is credited with thirty seven works in Sanskrit.His writing style was of extreme brevity and condensed expression. His greatest work is considered to be the Anuvyakhyana, a philosophical supplement to his bhasya on the Brahma Sutras composed with a poetic structure.
Program
| | |
| --- | --- |
| 10 AM | Hanuman and Madhwa Abhishekam |
---
1/31/2018

Thai Poosam Celebrations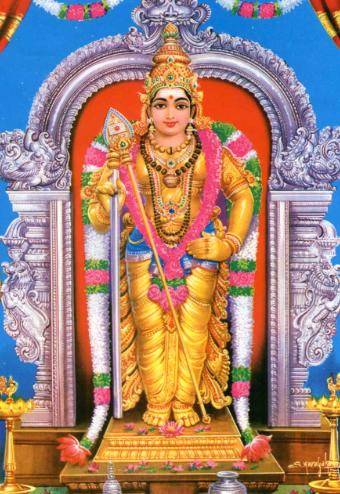 Synopsis

A festival occurring in the Tamil month Thai (January - February), on the day of the star Poosam around Pournami (Full Moon) is celebrated as Thai Poosam. There are several legends about the festival Thai Poosam. Here are a few of them There was a demon named Tharakasuran who gave a lot of trouble to the rishis and saints. Lord Muruga was called by his parents Lord Shiva and Parvati and given the job of destroying the Asuran. Lord Muruga set off with the blessings of his parents to destroy the demon. He took with him twelve weapons, eleven of which were given by his father Lord Shiva and the 'Vel' given by his mother Parvati. Lord Muruga destroyed Tharakasuran on the Poosam.
Program
| | |
| --- | --- |
| 6:30 PM | Karthikeyan Abhishekam followed by Arathi |
---
2/13/2018

Maha Shivaratri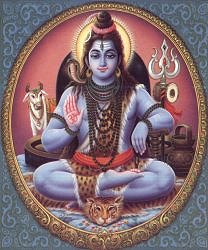 Program
| | |
| --- | --- |
| 7 PM | Phase 1 Shiva Abhishekam |
| 10 PM | Phase 2 Shiva Abhishekam |
| 12 AM | Phase 3 Shiva Abhishekam |
| 2 AM | Phase 4 Shiva Abhishekam |
---
3/4/2018

HTCC Holi Celebrations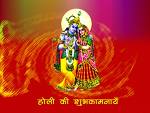 Synopsis

Holi is traditionally observed all over India during the month of Phalguna(the last month in Hindu Calendar), before the onset of Spring. The festival of Holi can be regarded as a celebration of the Colors of Unity & Brotherhood - an opportunity to forget all differences. It has traditionally been celebrated in high spirit without any distinction of cast, creed, color or status. It is an occasion when sprinkling colored powder or colored water on each other breaks all barriers of discrimination so that everyone looks the same and universal brotherhood is reaffirmed. This is one simple reason to participate in this colorful festival
Program
| | |
| --- | --- |
| 11 AM | Holi Pooja and Holika Dahan |
| 12 Noon | Celebration with colors Music and SPECIAL LUNCH |
---
3/18/2018

Ugadi (Lunar New Year)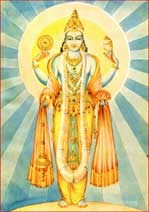 Program
| | |
| --- | --- |
| 10 AM | Balaji Utsava Moorthi Abhishekam followed by Panchanga Sravana |
---
3/24/2018

Akhanda Ramyan Parayan Start (Continous chanting ends on Sunday afternoon)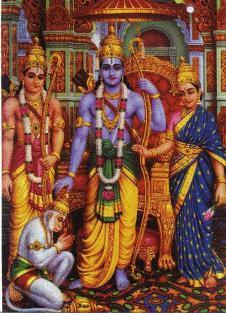 Program
| | |
| --- | --- |
| 11:00 AM | Akhanda Ramayan Path starts |
---
3/25/2018

Ramanavami Celebrations- Sita/Rama Kalyanam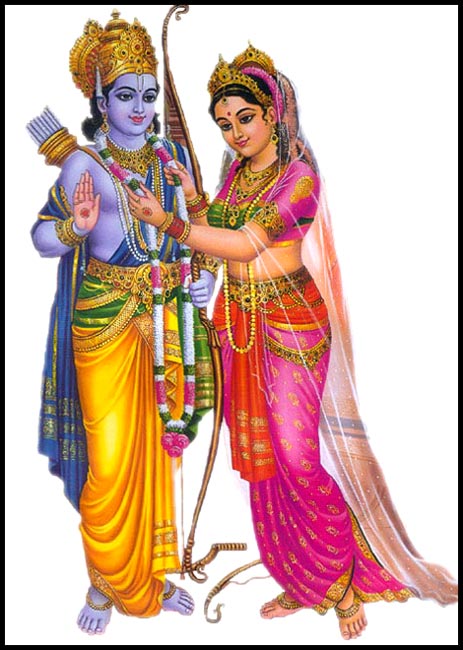 Synopsis

Lord Rama breaks the Bow of Lord Shiva at the court of King Janaka during the Swyamwar of Sita. Per the traditions of Swayamvra, King Janaka agrees to give his daughter Janaki to Lord Rama. The wedding was celebrated in a grand style amidst the assembled guests under the guidance of sage Vishwamitra and Sage Vashista. Every year during Ramanavami, it is a tradition to celebrate the celestial wedding of Lord Rama and Sita.
Program
| | |
| --- | --- |
| 3:45 AM | Sankalpam |
| 4 PM | Sita Rama Kalyanam |
Notes
Sponsorship Information: $51
** Sponsor families will be take part in Sankalpam, Special Archana and Knaya Dhanam.
Devotees may bring Vastrams for the Lord and His Consort, Fruits,Flowers, Dry Fruits, Coconuts for the Kalyanam.
---
3/30/2018

Panguni Uthiram(Goddess Lakshmi Birthday) Celebration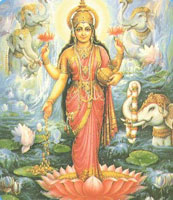 Synopsis

Panguni Uthiram, or Paiguni Uttaram, is an important Tamil festival observed in the Tamil month of Panguni(Palguna). It falls on confluence of Uttara Nakshatram and Poornima(Full Moon day) in the month of Palguna. It is also happens to be Birthday of Goddess Lakshmi and traditionally also celebrated as Thiru Kalyanam (Wedding) of Lord Venkateshwara and Lakshmi. It is widely believed that Lord Shiva married Godess Parvati on this day
Program
| | |
| --- | --- |
| 6:30 PM | Abhishekam for Goddess Lakshmi |
| 7:45 PM | Arathi and Sayanotsavam |
---