To watch daily live Arathi performed by the priest, please visit our Youtube Channel below.
When you visit the channel, please look under the Home tab. You should find the video for the current day. If you want to watch any older videos, please check out the videos tab. Please also subscribe to our channel so that you can get updates when there is a new video uploaded.
Few weeks back we closed the Temple Doors for Devotees, due to prevailing Covid-19 pandemic but continued temple rituals behind closed doors.
At this time, we are pleased to announce that HTCC Board has decided to re-open temple to public with limited open Hours. This re-opening is compliant with CDC, Iowa State and Local guidelines. Keeping the Safety of our priests, Volunteers and Devotees in mind, we have put together guidelines that will allow a safe visit to Temple and receive the blessings of Lord.
Here are the Temple re-opening Hours and Guidelines:
Temple is now open for Devotees without Appointments, but make sure to follow these guideines
Open Hours:
5 PM to 8 PM (Monday thru Friday)
9 AM to 6 PM (Saturday)
9 AM to 4 PM (Sunday)


During the visit Devotees are requested to :
All Devotees must wear a Face Mask during the visit to temple
Enter the temple and follow Floor markings for Darshan
Follow directions given by Priests and Volunteers
Maintain Social Distancing (6 feet)
Have darshan and exit within 15 minutes
Additionally, please note:
You can request for a quick Archana, but there won't be any Tirtam or Chatari to minimize contact
Devotees should not bring Fruits and Flowers during the visit
Additional Guidelines:
Devotees with symptoms such as Fever, Cough and Shortness of Breath are strongly advised to "Stay at Home" and seek medical help and and not visit Temple. We appreciate your cooperation during these tough times.
At this time, Group visits and Temple Tours are not available
We continue to depend on Volunteers to ensure Social Distancing and Safe Darshan for visiting families.
For volunteer signup please use this link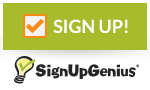 We will continue to assess the situation and make changes to our Temple Hours from time to time. Please note that we may change these policies with short notice. We also want to remind that its our collective responsibility to ensure that every one has a Safe visit to temple. We encourage you all to be aware of health guidelines published by CDC and IOWA Health Officials and follow them.
If you need additional information or have any questions, please contact us via email at admin@htcciowa.org or by Phone at 515-795-2635.